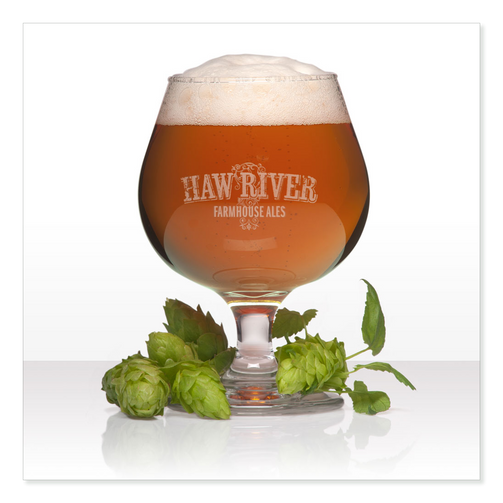 EVERYTHING YOU WANT FROM HAW RIVER FARMHOUSE ALES!
We've put together a collection of cold cans, funky bottles, fancy merch & glassware, weekly subscriptions and more!
WANT TO SIT DOWN INSIDE FOR A COLD PINT? C'MON IN!
Our tasting room in Saxapahaw is a beautiful little addition to our production brewery, where we make every drop of Haw River beer you we're now open seven days a week for walk-ins! No reservation needed, happy to pour a glass or a flight any time you'd like!
Our Saxapahaw location is currently open 3-8pm Monday thru Thursday and 12-9pm Friday, Saturday & Sunday. Or take advantage of shipping via UPS for many products to any address here in North Carolina!
Cold Cans & 4-Packs

14

products

Handmade Cocktail Syrups

4

products

Bottles & Barrel-Aged Specialties

3

products

Glassware & Merchandise

15

products

5 Gallon Kegs of Your Haw River Favorites!

2

products
Featured product
Bourbon Barrel-Aged Hot Honey & Maple Syrup
Regular price

Sale price

$14.00
We've got something really special for you with this one, folks. Our friends just down the road at King Cobra Apiary here in Saxapahaw have become one of our preferred ingredient suppliers, and we've been able to age some of their wonderful Raw Wildflower Honey in small oak casks that previously held velvety rich Kentucky bourbon. The honey received some fire from a fresh addition of Dragons Breath & Ghost Pepper Chilis, courtesy of our friend Maggie at Cross Country Nurseries!
But that's not all....we've also aged Grade A Maple Syrup from our buds at Blais Maple Syrup in post-Kentucky bourbon oak casks with a generous addition of fresh-roasted, whole bean coffee from Joe Van Gogh in Hillsborough!

Beer Subscriptions: The Perfect Gift!
We've got the perfect gift for the craft beer lover in your life here in NC (or for you to gift yourself whenever you'd like—it's been a rough year, you should reward yourself generously): BEER SUBSCRIPTIONS from Haw River Farmhouse Ales!
We'll send out or bring by an immaculately-packed half case of cold, fresh Haw River 16oz cans on a regular basis each week, two weeks or month for the duration of your subscription, headed right to your or your loved one's doorstep within about a day via UPS Ground* anywhere in the state (gotta be 21+, gotta be home so you can sign for the package, etc, etc).
We've put together a few options for 3, 6 or 12 delivery subscriptions, and you can even choose your own frequency, so there's a perfect fit for every Haw River fan on your shopping list!
Get 3, 6 or 12 deliveries of fresh beer delivered!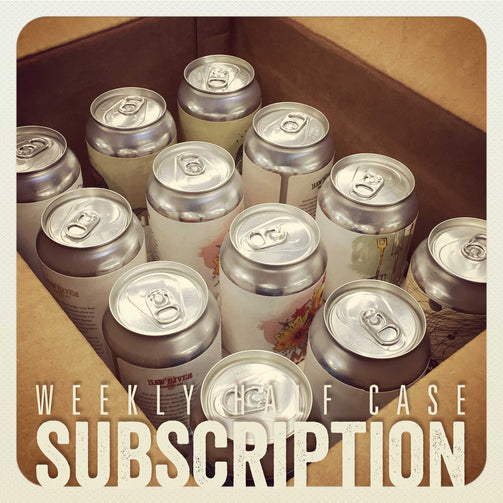 Featured product
JavaS'mores Coffee Cream Stout
Regular price

Sale price

$16.00
Brewed in collaboration with our friends right across the bridge here in Saxapahaw at Saxapahaw Campground, JavaS'mores is a velvety, decadent milk stout that's been mashed with local barley, roasted malts and smoked wheat, boiled for over 9 hours with multiple additions of rich cocoa powder, housemade vanilla marshmallow cream, and whole blade cinnamon, then finished with fresh-roasted coffee beans from our best buds over at Joe Van Gogh in Hillsborough!
Buy Your Friends a Cold Beer!
It's as easy as can be: just add a postcard to your cart, include your name, your friend's name & address (and a nice little note, if you're so inclined), and we'll drop it by the post office across the street from the brewery (we'll even take care of the stamp for you!).
The cost of the beer will be added to your tab, and your friends get a free full pour next time they're here, courtesy of their favorite person in the world!
Send a postcard for a free beer to your buds!
Featured product
For Restful Death Foeder-Aged Farmhouse Lager
Regular price

Sale price

$9.00
This crisp, bright, funky blonde has been aged in our upright oak tanks for over 18 months and finished with a touch of Cascade and Crystal hops before packaging. Mildly tart and refreshing, we know you're going to dig this dusty little beauty. 
6.5% abv
Put Together Your Own Mixed Case!
Can't decide which tasty Haw River cans should find a place on your fridge shelf? Make the decision a little easier by putting together your own mix as a custom case of 16oz cans! Select up to six different 4-packs for your Mixed Case and you'll end up saving an average of 20% off buying them individually!
Buy your very own mixed case of cold 16oz cans!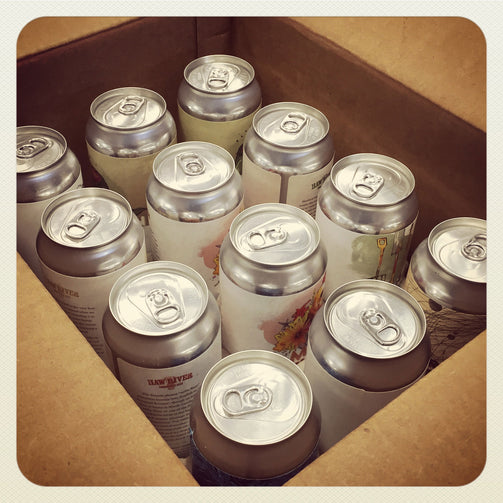 Featured product
NC Craft Beer Playing Cards
Regular price

Sale price

$12.00
It's your lucky day—you can now fit all your favorite NC Craft Breweries in one hand, including Haw River Farmhouse Ales as the ever-popular 7 of Clubs card! NC Craft Beer Poker Cards is the first ever deck of its kind, headlined by the good folks right up the road at Little Brother Brewing! Each standard playing card features artwork, details, most popular beers, and a short biography of 54 of your different craft breweries & small maltsters in the great state of North Carolina!
Buy two decks and give your favorite drinking buddy a set as a fun & unique gift!